Since my original theater viewing of the 2004 Thunderbirds movie, I have maintained an emotional distance (except for a gut-twisting disdain) for the film. My review was : "It is a good summer kids action flick. It is not a good Thunderbirds movie." Jonathan Frakes' directorial efforts were tainted by his not having watched the original, and I resented him for it. The effects work was good, but I missed Derek Meddings. CGI, really? Jeff Tracy goes on the missions? Where's the secrecy thing? A billionaire ex-astronaut leading the charge? That's a plot hole you can drive a Sidewinder through!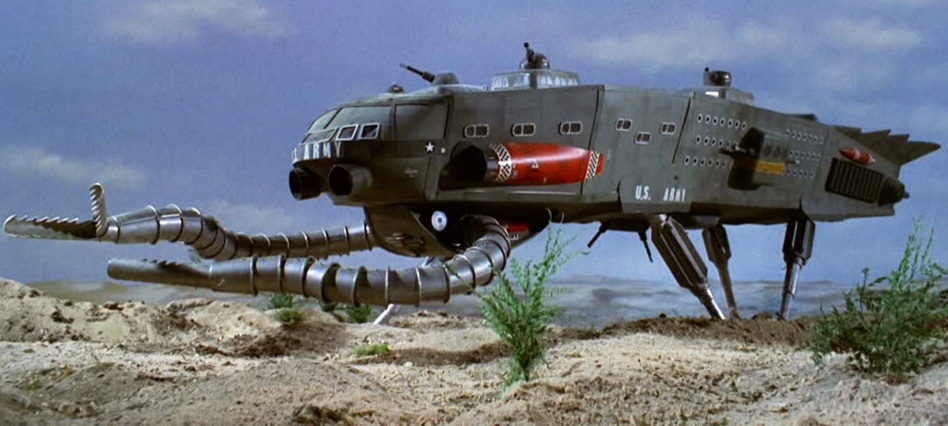 Yet, this bit of summer fluff kept calling me back. (I even had my number changed!) Every year about this time, I have re-watched it, a palm-tree-filled homage to the coming summer. I had never 'til yesterday watched the DVD extras. There is a Frakes commentary track, so out of curiosity, I turned it on, and now I must repent in dust and ashes. You can hear the love that Frakes had for the movie, the general respect for the franchise, the ridiculous effort put in on the project. Babyface Riker won me over. And Sir Ben Kingsley. And Lady P. and Parker. Anthony Edwards as "Brains" Hackenbacker was more than tolerable, and the inclusion of his (SURPRISE!) son Fermat was something af a treat. Bill Paxton's over-the-top "Right Stuff" portrayal of rocket jockey Jeff Tracy kinda grates, but he's the paterfamilias in a coming-of-age actioner, so what're you gonna do? The other Tracy brothers, Manny, Moe, Jack, and Algernon, could have been portrayed as well by men's department mannequins, and are as interchangeable, and are as memorable as second week culls from an "Idol" program.
Kingsley took the role as a respite from the emotionally taxing parts he had been playing. He wished to play, and is as quirky a "Hood" as you could wish. His hench-persons Mullion and Transom are as cardboard cutout as you could wish. Sophia Miles is winning as Lady Penelope (and a dish!), and Ron Cook is frankly a sorcerous embodiment of the original Parker marionette and character.
I appreciate Hans Zimmer's score, in which he respectfully reprises Barry Gray's original theme (especially in the fun opening credits), as well as making the movie music "new".
I am hugely busy, and I must awa' to print shirts, but I felt the need to express my contrition. It ain't a bad flick. The vehicle design updates make some sense, but did Thunderbird 2
have
to look like the bilious offspring of the Enterprise-D?