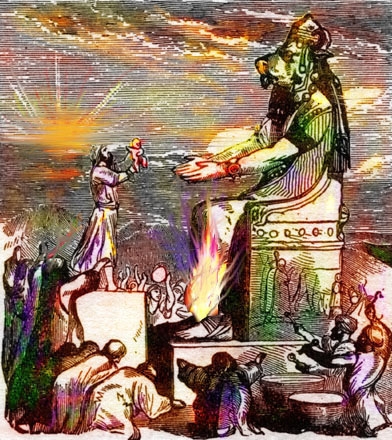 Vox Day did a
homeschooling post
yesterday, sharing a Kentucky blogger's thoughts. A Vox commenter shared a comment from the OTHER blog:
"There's even a someone claiming to be a minister (certainly of the churchianity sect) claiming that homeschooling prevents Christian children from being the "salt and light" of the government schools."
This invariably sets me teeth to "espresso grind". I have no patience with Christians (or churchians) who fob THEIR responsibility off on their (and others') progeny. Not a surprise, as Western churches are bound to the heinous tradition of the hireling preacher, rather than following New Testament example. Clearly WE don't have time to make effort to evangelise, aid the weary and infirm, and teach brethren in the congregation. Not like we have a BIBLE or anything....
NOT the children's job, no matter how many episodes of "The Captain's Club" you listen to. You train up the child to make them ready to do such when they mature, not drop them into the lion's den with a handful of pulp tracts and a headful of memorised salvation verses. This attitude springs from the aberrant "make converts" paradigm, rather than Jesus' "make disciples" instruction and example.
Ok, so I have standards!
--------------------------
Went to my guinea pig appointment, where I filled out a survey:
Do you eat beans?
Would you like to see a new movie starring George Wendt?
Do you eat beans with George Wendt?
Would you like to see George Wendt eating beans in a movie?
Do you eat beans at George Wendt movies?
Would you like to see George Wendt in a bean-eating movie?
How many beans do you eat in a George Wendt bean-eating movie?
How many bean-eating movies have you seen with George Wendt?
Or something like that.
I got to have a blood test. Mine was red. I passed.
Actually, the Sweet Young Thang who was my caretaker this go 'round, and who was an experienced blood-taker, wound up doing the needle like a fifteen-year-old trying to parallel park, then called for someone to help. This was odd, because my veins are practically promiscuous in their readiness to share their bounty. I had shared an anecdote with her about a doctor who had pincushioned me in like manner, and the moment I had uttered the terminal syllable, I felt the cold hand of Fate. NEVER program your healthcare people.
She got the office gal, an ample lady who meant business, but my veins were out to lunch. Finally Jeff, the guy running the trial shooed everyone else out and coaxed a vein out of hiding. We discussed the eyelid, but considered it a bad idea. I was good-humored about it all, and apologised to the original gal for setting us both up for disaster.
Always watch what you say.